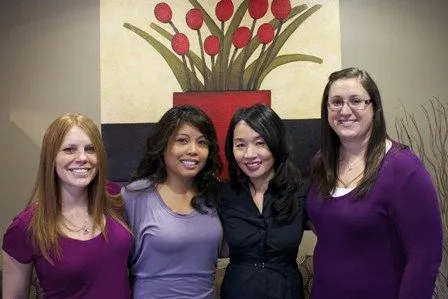 We provide dental care to families in the Kirkland, Bothell, Woodinville, Redmond, Seattle, and Bellevue area. We see adults and Dr. Kang enjoy seeing children we strive to be able to provide care for the whole family no matter what age. Our team strives to build lasting relationships with our patients. Our focus is our patients, their needs and helping them to obtain the oral health and smile they deserve. We want our patients to be raving fans of our practice. We are a boutique practice that spends the time to build a lasting relationship with our patients. We achieve this by treating our patients with respect and care while creating beautiful, healthy smiles.
We are dedicated to providing comprehensive dental care. We recognize that each patient has unique needs. It is our job to understand our patients' concerns and together we decide what treatment options are best suited to meet their needs. When necessary, we will also include highly qualified specialists to deliver the desired results.
ANALYNN
I've been in the dental field for over 15 years and with Dr. Kang since July of 2008, managing the front office. When you call or visit us, I will likely be the one to greet you on the phone or at the reception desk. I love my job and take pride in being able to help create a warm, friendly environment so that our patients can look forward to their time in the office. I enjoy getting to know our patients and helping them in anyway that I can. Dr. Kang is an amazing dentist who is patient, understanding and has the most caring heart. Our team is like family here, we help each other, we enjoy being around each other and most importantly we all want to make our patients visit enjoyable.
In my time away from the office, I am a busy mom of 2. With a son in little league baseball, my husband as his coach and a daughter in ballet. I enjoy being outside on beautiful sunny days, reading, shopping, and practicing hot yoga.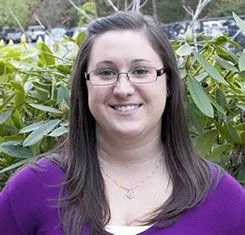 RACHEL
I have been working for Dr. Kang's office since I graduated from Lake Washington Technical College's dental assisting program. I've since then graduated from hygiene school and am now one of the hygienist you see when you come to get your teeth cleaned. I love the field of dentistry. I enjoy meeting new people and building relationships with my patients. I enjoy getting to know our patients and helping them in anyway that I can. I love working with Dr. Kang. She is very kind hearted and she always has the patient's best interest in mind. We have a very friendly team that is eager to make your visit as enjoyable as possible. I look forward to providing you with the very best care possible. Dr. Kang is a perfectionist who takes great pride in her work.
Outside of the office, my husband and I enjoy outdoor activities like horseback riding and hiking with our dog Chevy. We also like to go on weekend getaways to explore the Northwest.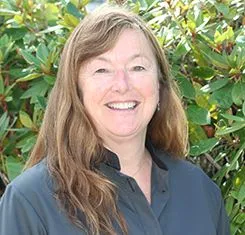 KATHRYN
I am the newest member of the Dr. Kang team! I am one of our two hygienists. I love working with Dr Kang. I so admire her attention to detail, excellent way of explaining the what and why of what we are doing or prescribing. She is committed to excellence in dentistry as well as screening for several things such as sleep disorders, high blood pressure and diabetes. I have had various positions in the dental field but have most enjoyed my past 20+ years as a dental hygienist because it gives me a chance to build a trusting relationship with my patients. My love of dentistry and people has enabled/encouraged me to volunteer annually since 2006 in Jamaica providing dental care to so many underserved communities as well as volunteering locally on Medical Teams International dental van.
When I am not working or volunteering I am enjoying time with my husband of 35+ years, 2 adult children and 2 grand children. I love to travel and plan new adventures local and abroad as well as hiking and discovering new things to do around our great city!
TIFF
I have been a dental assistant since 1997 and have been with Dr. Kang since October of 2018. What I love most about dental assisting is getting to know all our wonderful patients and make sure they have a great experience at our office. I also love that I am doing something different every hour. What I appreciate about Dr. Kang is her attention to detail, she is very thorough, and she takes great pride in her beautiful work. I am so grateful to be a part of such an amazing team!!
When I'm not at the office I enjoy spending time with my husband and 2 busy boys and our dog Princess Leia. We enjoy being outdoors enjoying the beautiful PNW!
NICOLE
Nicole grew up in Southern California and graduated from Lake Washington Institute of Technology Dental Assistant program. Her favorite part of dentistry is seeing the positive life-changing results that dentistry can provide for patients. In her spare time Nicole enjoys spending time with her friends and family, being outside with her dog, and watching movies with her son.
AUTUMN
Hello I am Autumn!
I am one of our dental hygienists who has been with our office since the Fall of 2018. I have worked in dentistry for 12 years. 6 years as a pediatric dental assistant and last 6 years as a dental hygienist. I love dentistry and graduating from Shoreline Dental Hygiene School was one of my proudest moments. I love to help coaching patients to achieve their best dental and overall health. I love working at Dr. Kang's office, where we treat each of our team and staff like family. I live in Monroe with my husband of 6 years and love to hike, train rescue dogs and treasure hunt thrift stores.